COBE Undergraduate Research Bootcamp (August 14 - 18)
This summer, COBE hosts the second annual undergraduate research bootcamp in partnership with PENdulum Global at VCU. Participants will learn about SPSS (the user interface as well as syntax) and leave with detailed knowledge of the Spit for Science (S4S) dataset and codebook. Activities include didactic instruction, hands-on learning and group research projects. Participants will be required to attend sessions each day (August 14 - 18) from 9:30 am - 4:30 pm with a break for lunch. Applications are currently closed for this year, but check back soon for more information about applying for next year's bootcamp.
S4S Research Course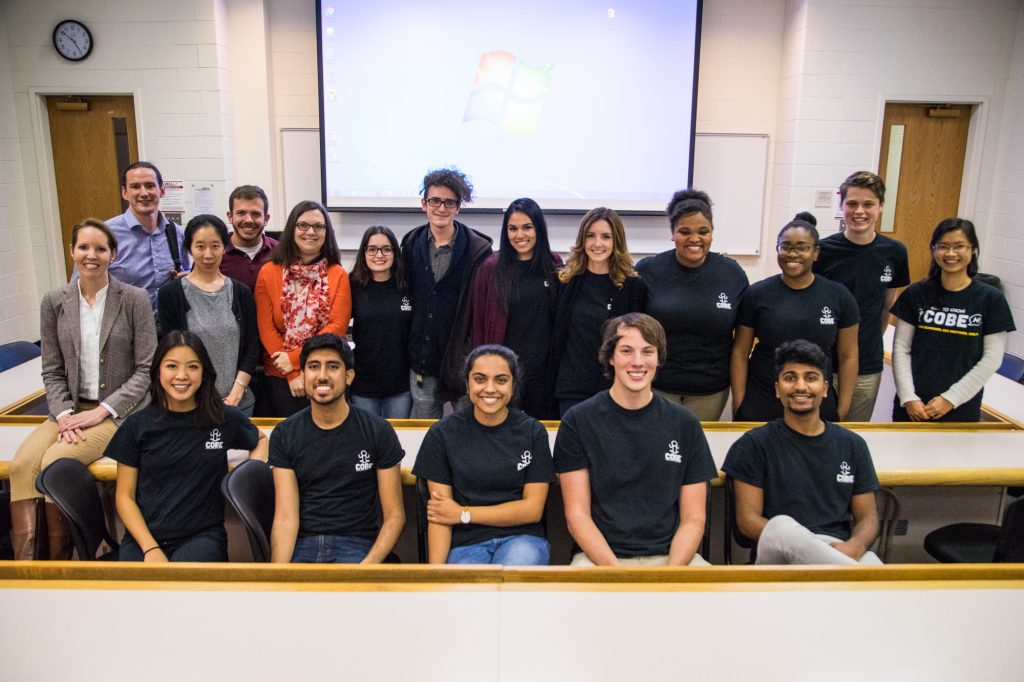 In the Spit for Science Undergraduate Research Course, students work with researchers at VCU in teams to develop research questions and analyze Spit for Science data. Online activities include blogging and use of social media to read and evaluate research articles, interact with faculty and staff about research and wellness, reflect on your experiences and course journey, investigate current events and issues related to the goals of Spit for Science research, and communicate with peers about scientific research.
Classes also include meetings with different faculty involved in the project where students will review research papers and learn about topics related to the goals of the research.
This 3-credit course is run each fall and spring semester through Psychology (Psyc 494) and Biology (BIOL 391). Registration in the course is by application only. Contact Dr. Amy Adkins (adkinsae@vcu.edu) for an application. The process is highly competitive, but we welcome students from all majors and class levels to apply.
Click here to read the syllabus and an article about the class on the COBE blog!
S4S Research Internships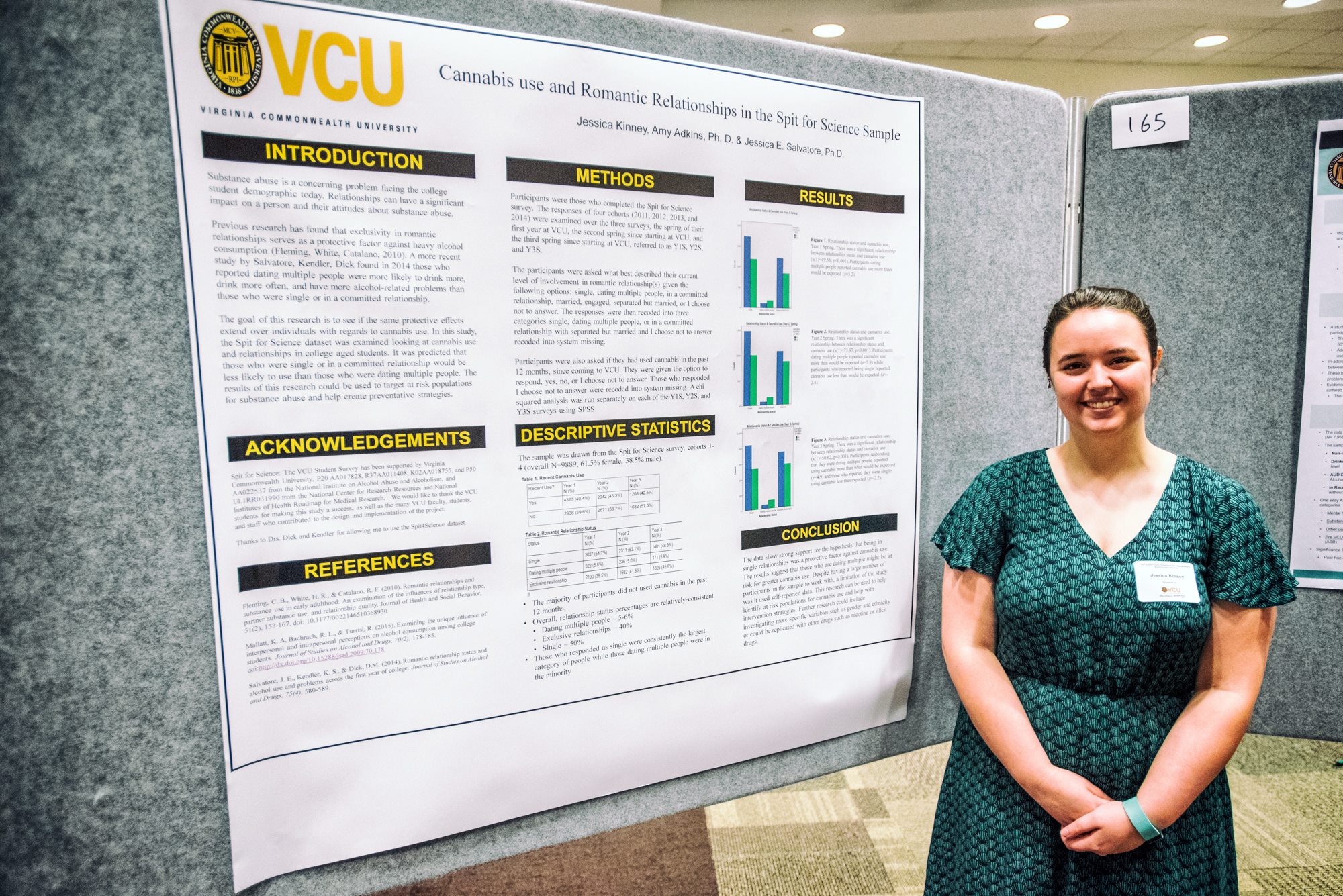 Spit for Science generally offers a limited number of research internships/volunteer assistantships/independent studies each semester. If interested, please contact spit4science@vcu.edu for more information.
To view and download research posters from student collaborators, visit our Scholars Compass page here.
COBE Research Bootcamp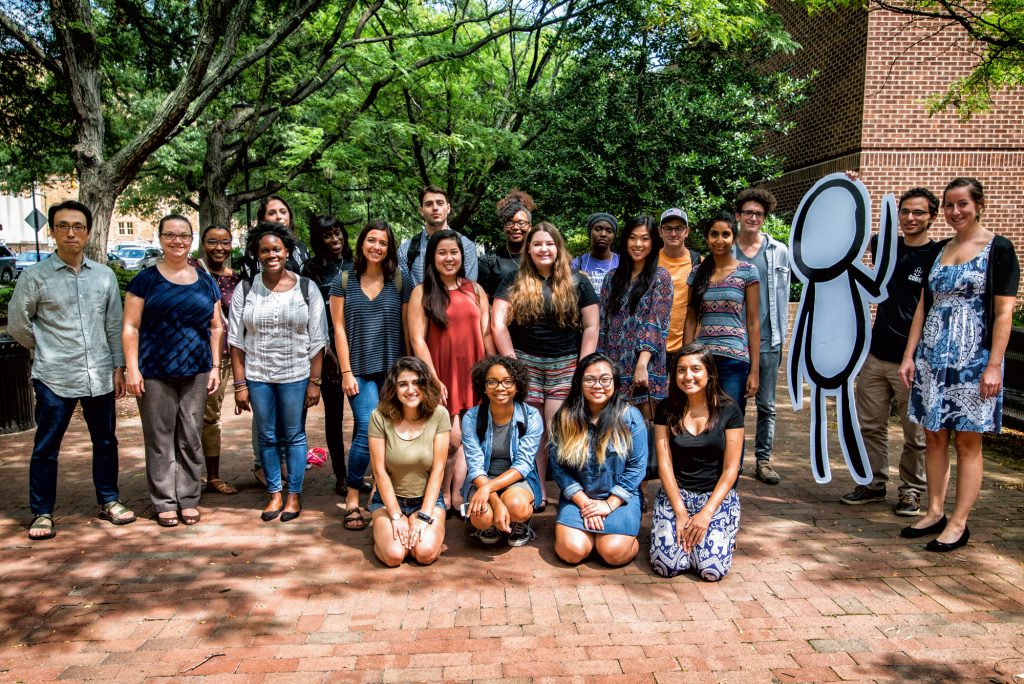 In 2016 COBE built and launched a "Research Bootcamp" – a 1 week summer immersion experience which taught students how to conduct research using the Spit for Science dataset. Of the 19 undergraduate attendees, 7 students subsequently did independent study projects in labs that same fall. Applications for 2017 are currently closed, but check back later in the year for information about applying to next year's bootcamp.
Follow Us on Social Media
Spit for Science and COBE both share information about behavioral and emotional health research, opportunities to get involves and more on social media! Follow Spit for Science on Facebook and Twitter. Follow COBE on Facebook, Twitter, Instagram and YouTube.
Attend A Forum
COBE periodically holds educational forums that feature collaborators who work with the Spit for Science data. The topic of these forums varies. Some will present findings from the Spit for Science study. Some will focus on research topics related to substance use, emotional health, and related behaviors. Others focus more directly on the study of genetic and environmental influences on behavior. The exact dates/times/locations of these forums will be announced in the VCU TelegRam and on COBE social media platforms. You can also e-mail spit4science@vcu.edu to request that information about educational forums be e-mailed to you when it comes available.
Discuss the Results from the Study
Talk with your friends, in your organizations, and/or in your classes. Are there findings that surprise you? Are there things you find particularly interesting? Arrange for a member of the Spit for Science research team to come talk to your organization or group about any topic relevant to the study by e-mailing spit4science@vcu.edu.
Integrate S4S Into Your Other Courses
This could involve writing a paper or doing a class project on any of the following topics:
How genetic and environmental influences impact a particular outcome of interest to you.

How do you think genetics will change the practice of medicine (or will it)?

Ethical issues surrounding genetic research.

This may include potential for discrimination in the work place, by health insurance companies, designer babies, genetic testing and discrimination (in the work place, by health insurance companies, etc.), gene therapy and gene enhancement. (Is it OK for parents to select babies with blue eyes or brown eyes? What about certain personality traits?)

Write a paper on the legal implications of genetic research; should genetic information be used in reducing culpability? Should it be used in sentencing? If so, how? Should sentences be longer or shorter for those convicted individuals who had a genetic predisposition?

How does our rapidly increasing knowledge of genetics shape the way that we view free will and ourselves?
Ask your professor to have a member of the Spit for Science research team come talk in your class. Also, if there are other ways that you want to be involved in the Spit for Science project or you have ideas for us to list here, e-mail us at spit4science@vcu.edu!